The Website module includes the Visitors tab, including two sub-menus such as Visitors and Page Views. The Visitors menu will depict all the information on your website visitors without missing any. For accessing the Visitors window, you can go to Website -> Visitors -> Visitors.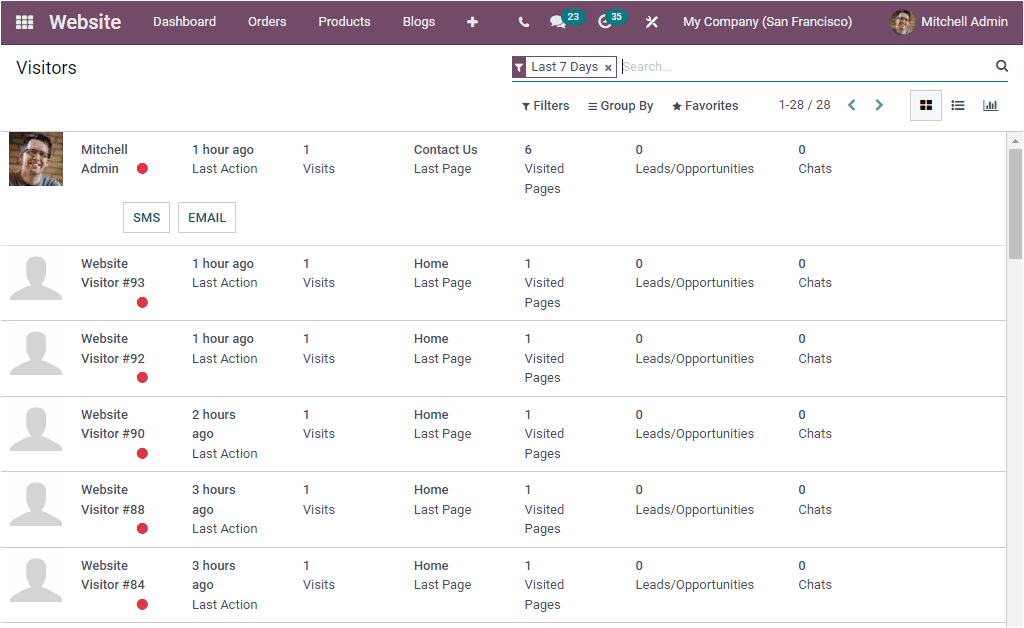 The Visitors window will enlist the website visitor's name if the contact details of this particular visitor are already saved in your system. Otherwise, it will be marked as a website visitor. Moreover, the window will give you a clear view of the recent connection time, number of visits, last visited page, number of leads or opportunities created from this visitor, and the chats option. In addition, the platform provides the options for sending SMS and emails to the visitors if the contact details of that particular employee are gained. To do this, you can click on the SMS and EMAIL button available with the other information.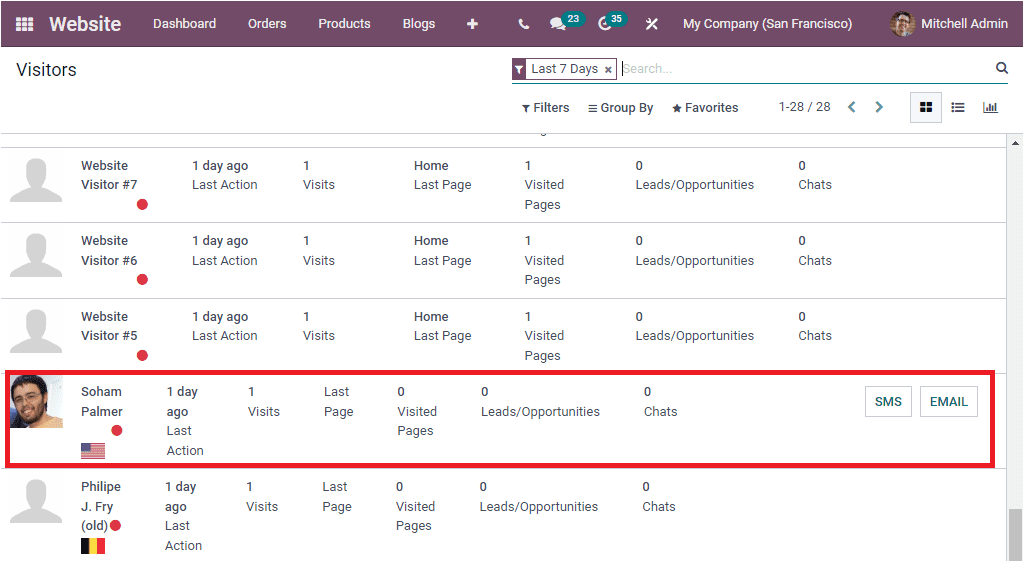 Apart from the Kanban view, the system allows you to view the details in List and Graph views. You can access the menu icons for changing views on the top left corner of the window, as highlighted in the below screenshot. You can also apply various default and customizable filters and categorizing options which can be accessed under the Filters and Group By tab.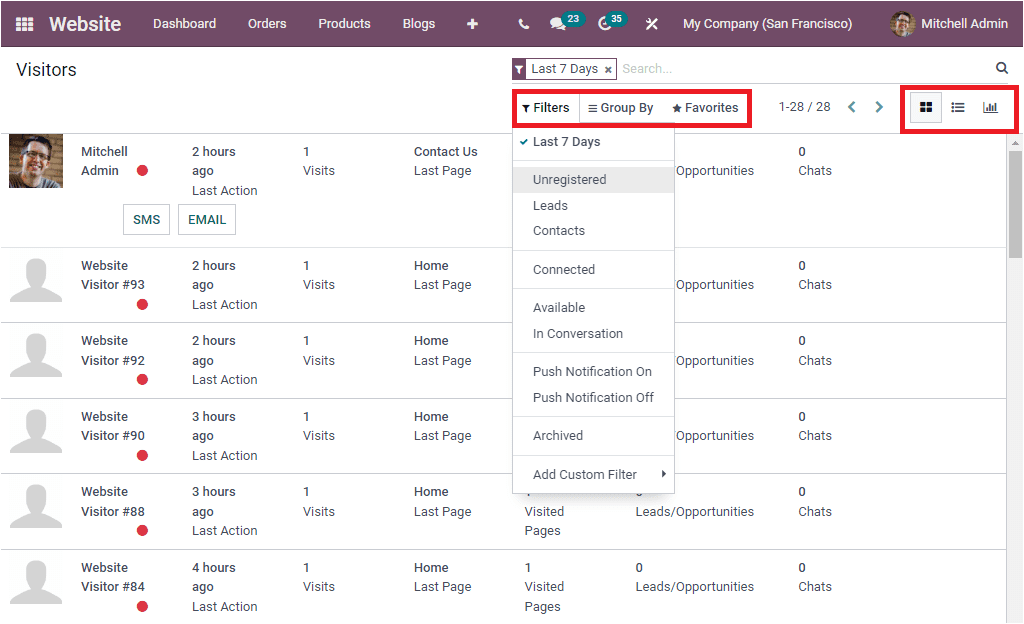 The default Filters available in the window are Last 7 Days, Unregistered, Leads, Contacts, Connected, Available, In Conversation, Push Notification On, Push Notification Off, and Archived. The Group BY tab includes the default categorizing options such as Country, Time zone, Language, Visits, Website, First Connection, and Last Connection.
As we clear on the Visitors menu available under the Visitors tab, let us look at the Page Views menu.
Views

0

Total Views

0

Members Views

0

Public Views
Actions

0

Likes

0

Dislikes

0

Comments