The Odoo Website module also supports the Twitter Wall in its platform. Twitter Wall can be considered one of the eminent social media marketing tools that helps you gather content from Twitter based upon the predetermined criteria and merge this on your website. The Walls option available under the Twitter Wall tab of the Odoo website module will allow you to manage Twitter walls.
When you click on the Walls menu available under the Twitter Wall tab, you will be entered into the Walls window as shown in the image below.

The Walls window will list out all the Twitter Walls that are already described in the platform. The list will display the Name, Description and the Status of each defined twitter wall. You can click on the create button to create new Twitter Walls. The Twitter Wall creation form is depicted below.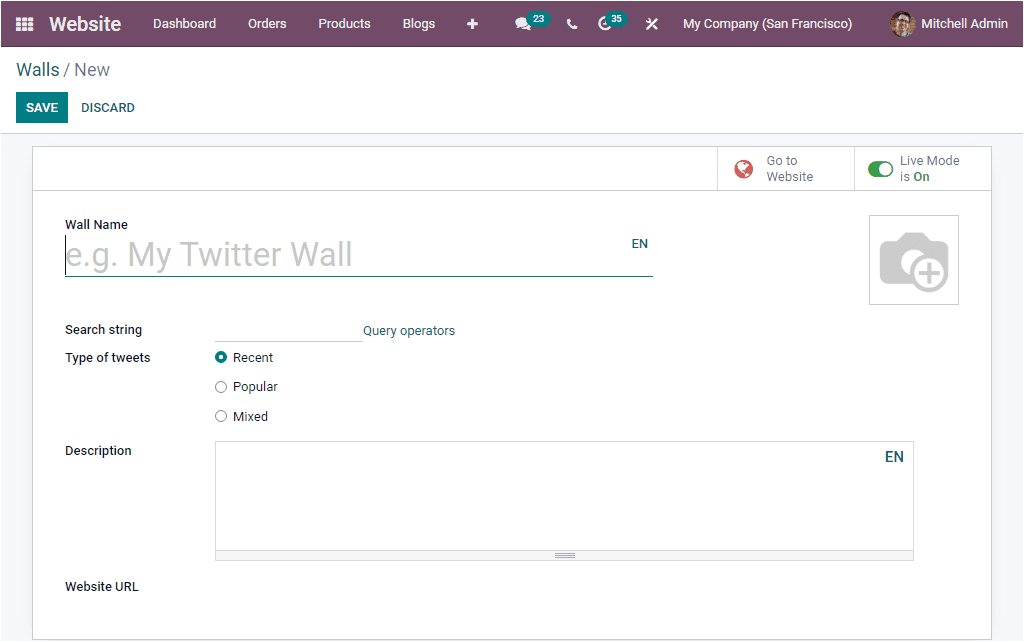 In this form, you can allocate the Wall Name along with the photograph, and then in the Search String field, you can mention the search criteria to get the tweets you want. You will also be able to use the Twitter query operators. It is also possible to use the special "favourites: screen name" operator to get the favorite tweets of "screen name." The Type of tweets can be selected between the three options: Recent, Popular, or Mixed. Later, you can describe the twitter wall in the specified box. Finally, you can provide the Website URL to access the document through the website. In the top right corner of the window, you can view the menu icons such as Live Mode is Onand the Go to Website.The Live mode button allows you to set the live mode on or off. The Go to Website button will enable you to enter into the Website page.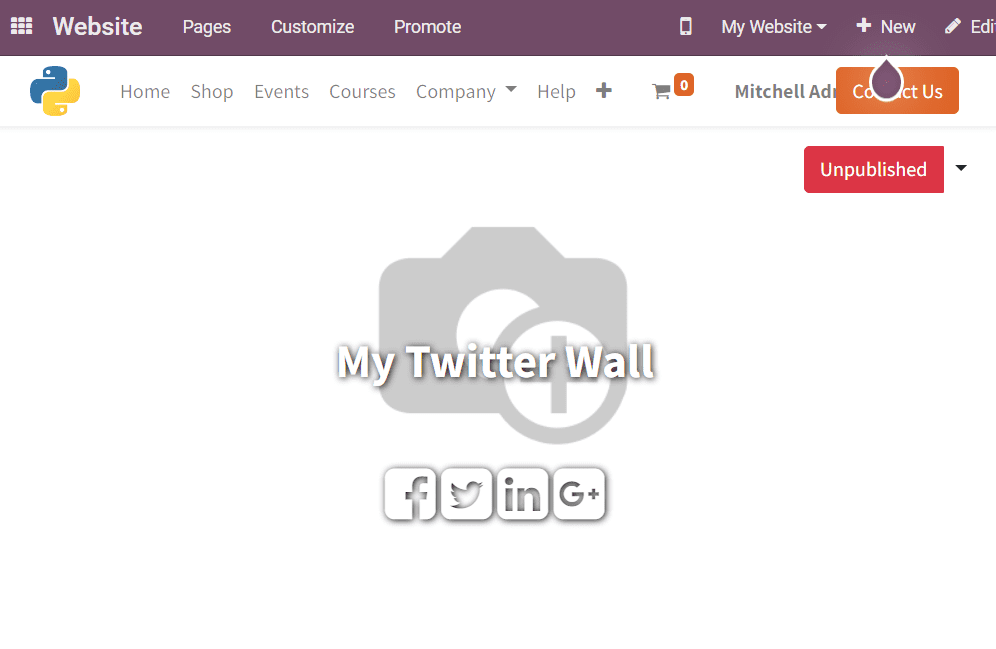 This is all about the Twitter Walls feature available in the Odoo Website module. When you activate the developer mode, you will also find extra feature Tweets under the Twitter Walls section.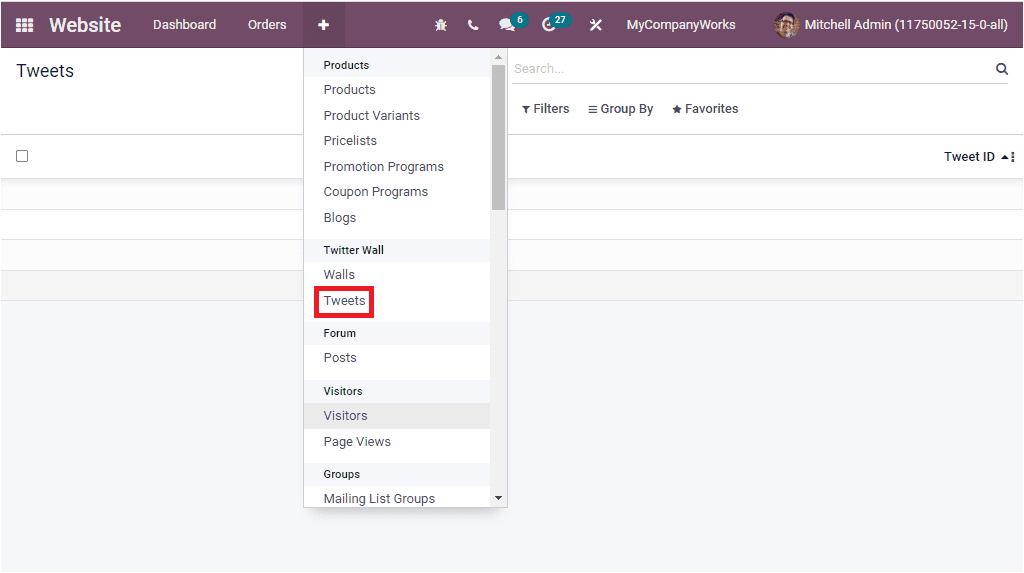 When you click on the Tweet menu, you will depict the Tweets window
Views

0

Total Views

0

Members Views

0

Public Views
Actions

0

Likes

0

Dislikes

0

Comments