In the Odoo Website module, Odoo allows you to list out the products and services. On your website's home page, you can view the +New icon at the top right corner. The menu is highlighted in the below image.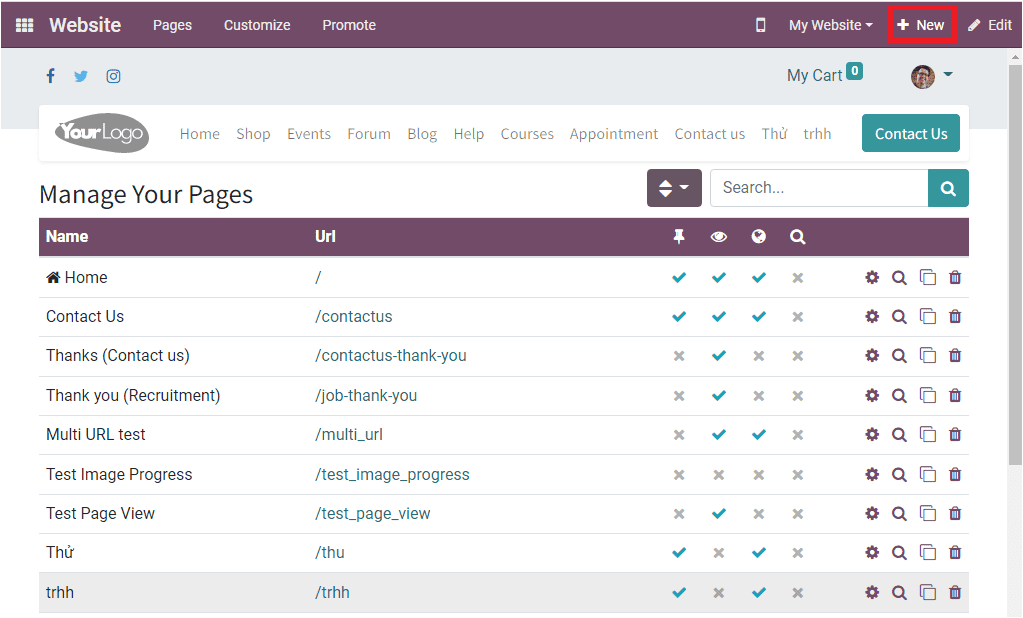 When you click on this menu, you might view multiple options such as Product, Blog Post, Event, Forum, Job Offer, Course, and Appointment Form.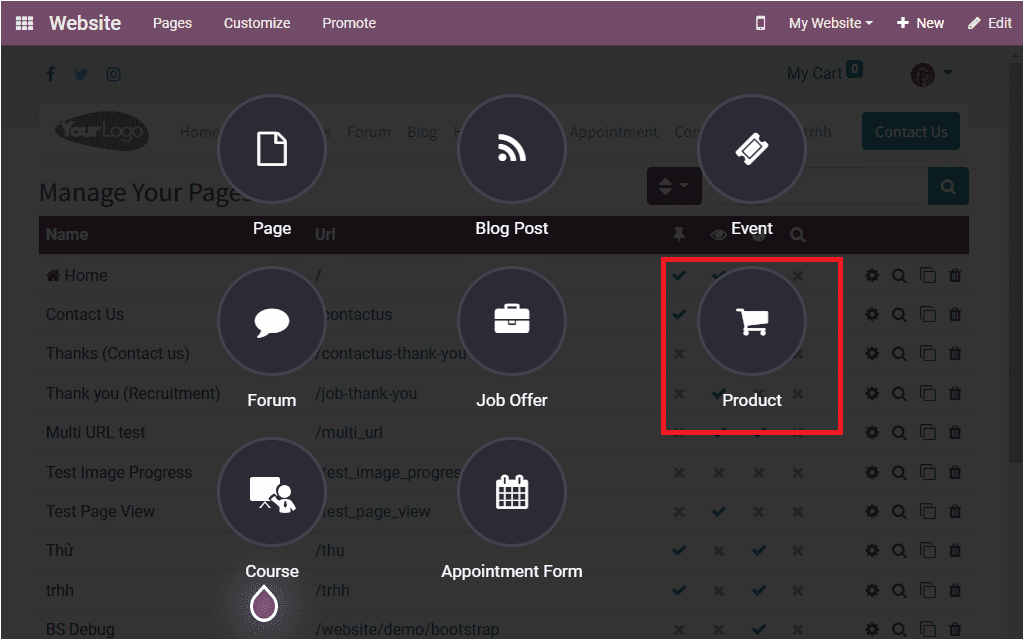 Here you can select the Product option to view the creation form for a new product.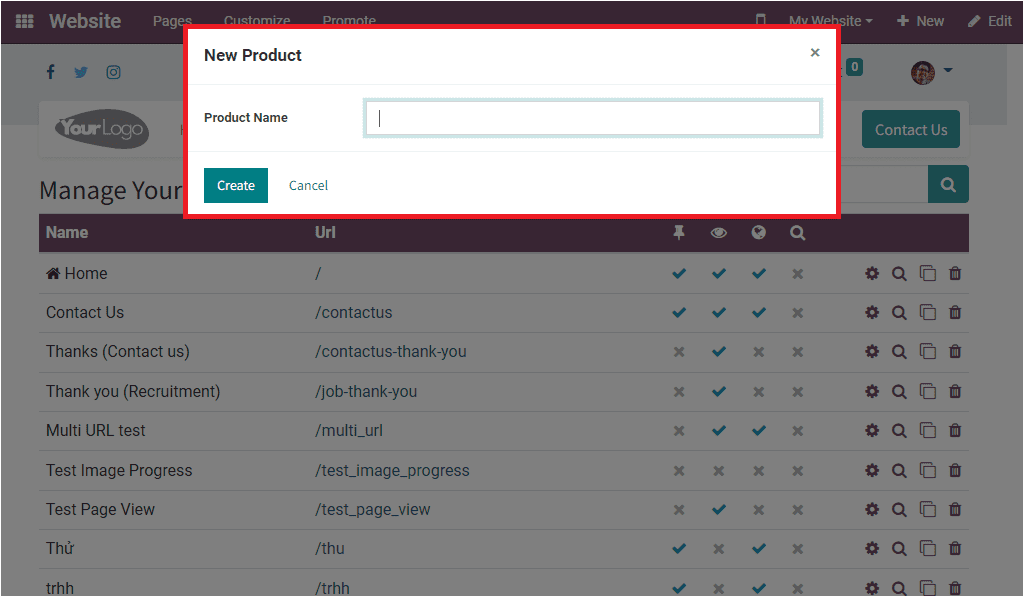 You can define the product name in the displayed pop-up window. After that, you can click on the Create button. Then you will be displayed with a window as shown in the image below.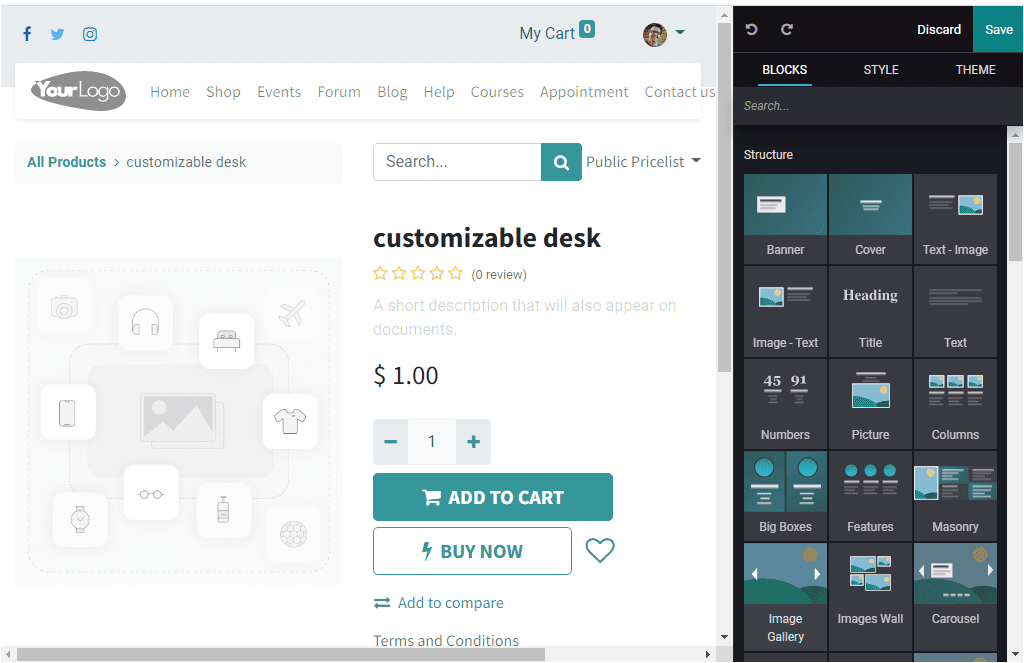 Now you can define the Product image, a short description, price of the product, and other details. And also, all these details will be displayed on the eCommerce platform. The various editing options and the building block are available with this window to customize the product. After entering all the details, you can click on the Save button.
So far, we discussed how to include new products on your website, and now let us have a deep analysis of product catalog customization.
Views

0

Total Views

0

Members Views

0

Public Views
Actions

0

Likes

0

Dislikes

0

Comments