Offering Gift cards can be considered as one of the effective marketing strategies that will provide an insight to bring improvements in online sales. The Odoo system embedded this feature along with the eCommerce shops to attract your customers. The platform allows you to configure attractive gift cards for your customers in an effective way. The Gift Card option can be accessed from the Configuration tab of the Odoo website module. You can view them under the Configuration tab in the eCommerce section, as shown below.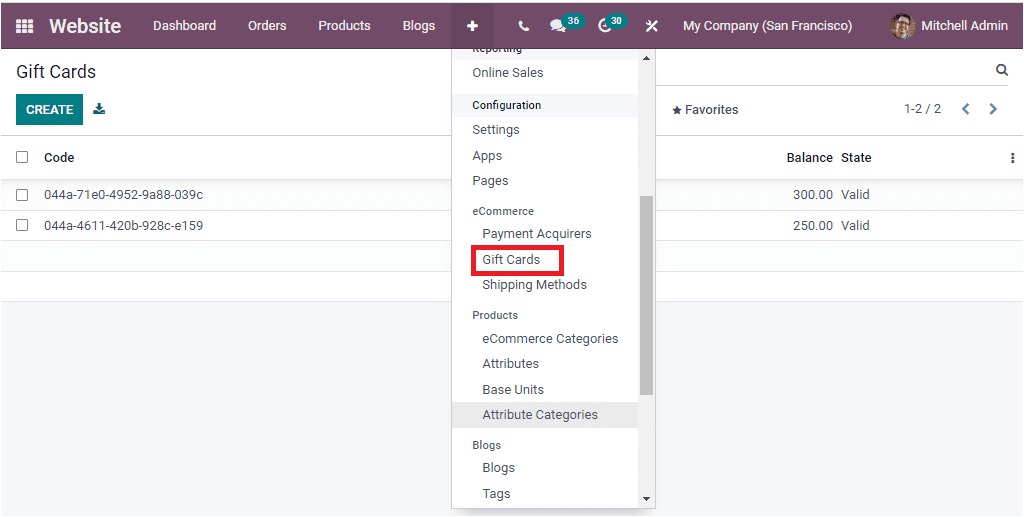 You can open the Gift Card window by clicking on the Gift Card menu. The Gift Card menu will depict all the predefined gift cards along with the Code, Balance, and Status. To create new Gift Cards, you can click on the CREATE button. The creation window is depicted below.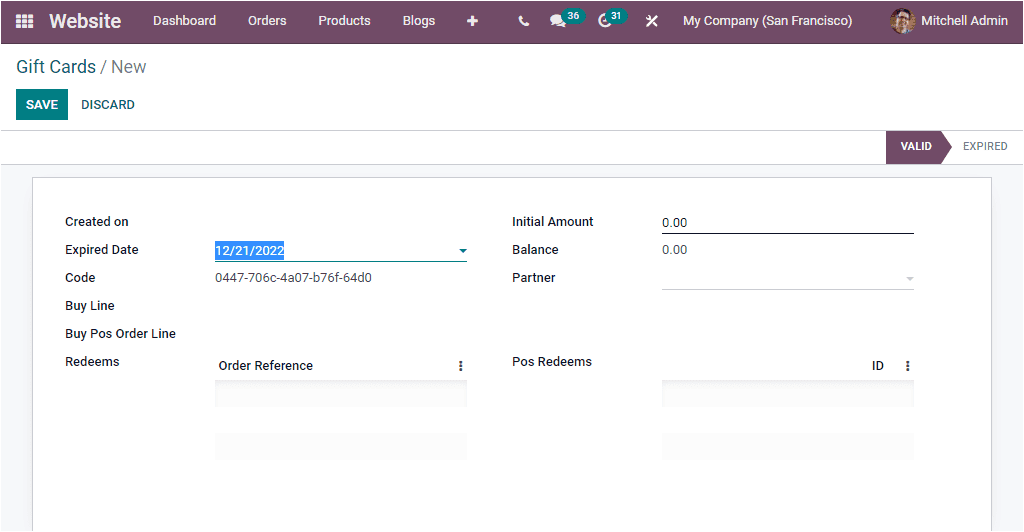 In this Gift Card creation window, you can provide the created date on the Created on field. Later, you can allocate the gift card's expiry date under the Expired Date field. You will get an auto generated Code for the gift card, and this generated secret code can be used for the purchase of the gift card. The Buy Line will depict the sale order line where this gift card has been bought. And also, the Buy POS Order Line mentions the POS order line where this gift card has been bought. Additionally, you can describe the Initial Amount and Balance in the specified field along with the Partner. After providing all the details, you can save it by clicking the SAVE button.
So far, we discussed the options available in the eCommerce section under the Configuration tab of the module. Now let us discuss the options available in the Products section.
Views

0

Total Views

0

Members Views

0

Public Views
Actions

0

Likes

0

Dislikes

0

Comments